Wedding Seating Charts - The Pros And Cons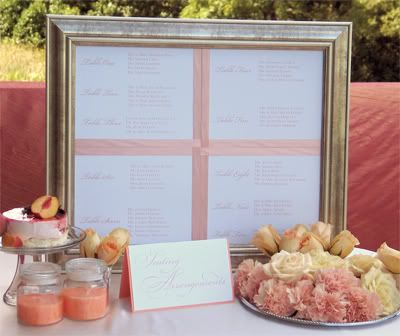 No matter how big your wedding is going to be, you will want to consider whether or not to have arranged seating for your wedding reception. Using wedding seating chart software can make the task easier and simpler, but there are advantages and disadvantages of having a formal seating arrangement at all.

Advantages of Wedding Seating Charts

Having a seating arrangement for your wedding allows guests to know where they need to sit. By having the right balance between established couples and singles, you can also encourage single to feel less uncomfortable at a celebration of being a couple.
Also, if you blend the right people at tables, you can encourage conversation and socializing at your reception. If you seat people who have similar interests together, they will have lots to talk about and your reception will be considered a success.

Family members tend to feel somewhat isolated at gatherings that may include not only your friends, but also your coworkers or old school friends. If you seat family members throughout the reception area, you allow them the opportunity to talk to your friends, especially if you seat them with people who have similar interests.

Finally, your reception will be organized in such a way that you can attend to special guests and make a special effort to see every one of your guests by knowing where they will be sitting, instead of missing out on saying "hi" to someone you especially wanted to touch base with at your special celebration.

Disadvantages of Wedding Seating Charts

Probably the biggest disadvantage of using a wedding seating chart is the time and hassle it takes to put one together. The traditional way of accomplishing this is to hand-draw the reception room on a large piece of paper and write guest names on small slips of paper and move them around the drawing until you get a final seating arrangement.

You can avoid this disadvantage and hassle by utilizing special wedding planning software, such as TopTablePlanner. This, and other similar programs, allows you to plan your wedding seating chart quickly and easily without nearly as much hassle. You can create a database of your wedding guests that allows you to keep track of your RSVPs, and import it into Microsoft Word to print out place cards and escort cards. Additionally, if you need to make changes to the wedding seating arrangement, you can do so quickly, right up to the last minute before the reception. This can take the hassle out of last minute additions or deletions.

Finally, it takes time to make a seating arrangement for your wedding. Utilizing seating software can significantly reduce the amount of time needed for this task in your wedding planning tick list of tasks to accomplish.

While there are many benefits to using wedding seating charts, there can be big disadvantages to them too, unless you are willing to use wedding planning software and table arrangement software. Planning your wedding need not be a big hassle or headache if you use the right tools.