The Wedding Dress Color Decision
By:
Jeanette Shinn
To those of us living in the twenty first century the tradition that the color of the wedding dress must be white seems like a tradition that must go all the way back to the garden of Eden.
After all, wasn't Eve's fig leaf ensemble not made of white satin? Of course we know that it was not, but the tradition of a bride wearing white is so ingrained in us that we tend to assume that it goes back so far that using any color other than white is unthinkable. In reality, however, the tradition of the white wedding dress is really a rather new development.
Indeed the white wedding dress did not really catch on until sometime early in the twentieth century
as the Hollywood starlets began to have money enough to afford and maintain a pure white dress. Prior to that time most wedding dresses were of a variety of colors that reflected the tradition of the local culture and / or the ability of the family to afford a new dress at all.
As the white wedding dress tradition begins to fade
, the choice of a wedding dress in a color other than white becomes both personal and practical. It depends on what she likes and feels beautiful in, but at the same time don't forget that their are practical factors outside her simple tastes that any bride should weigh before making the decision:
The Bride's Skin Tone:
There is no one color that all people can wear well. Most women know what colors best suit them and therefore should consider the possibility of choosing a wedding dress color from the palate that best suits them - after all, they want to look their best on their wedding day, don't they?

The Decor of the Church and Reception Venue: No one wants to look back at their wedding pictures only to discover that their dress clashed horribly with the decor - or worse, caused them to disappear into the background of their own wedding!
The Colors of the Season: No bride should be a slave to seasonal colors, but do take a moment to consider how the seasonal colors at the wedding will impact the look of the wedding dress she is choosing.

The Bridal Traditions of Her Background: This might mean traditional white but it might not. For example a bride of Asian decent might want to consider the tradition of some Asian cultures of red for a wedding dress color. For some descendants of Scotland it might even mean a plaid!

A bride's choice of color for their dress is, and should be, a study in what will best compliment her natural beauty and that which makes her unique. If that means white, wonderful. If that means a wedding dress selection with more color, then that is fine as well.
Non-White Wedding Dresses & Bridal Gowns: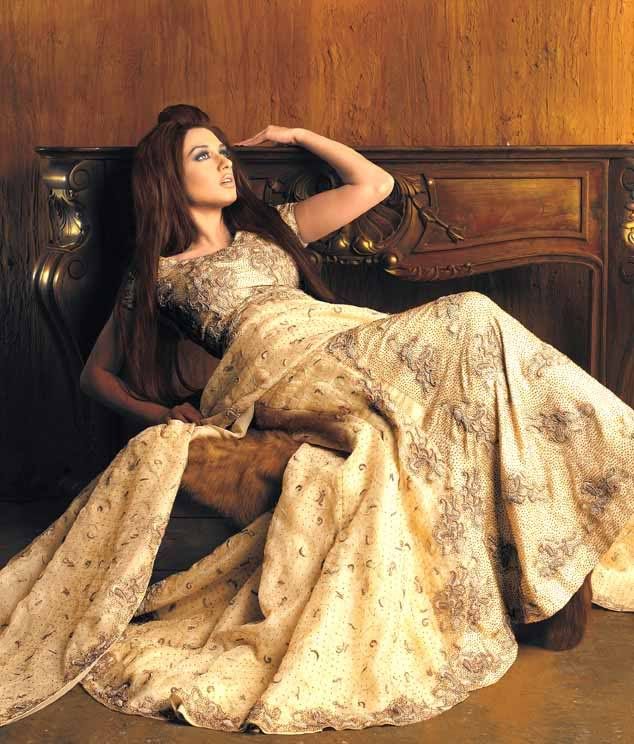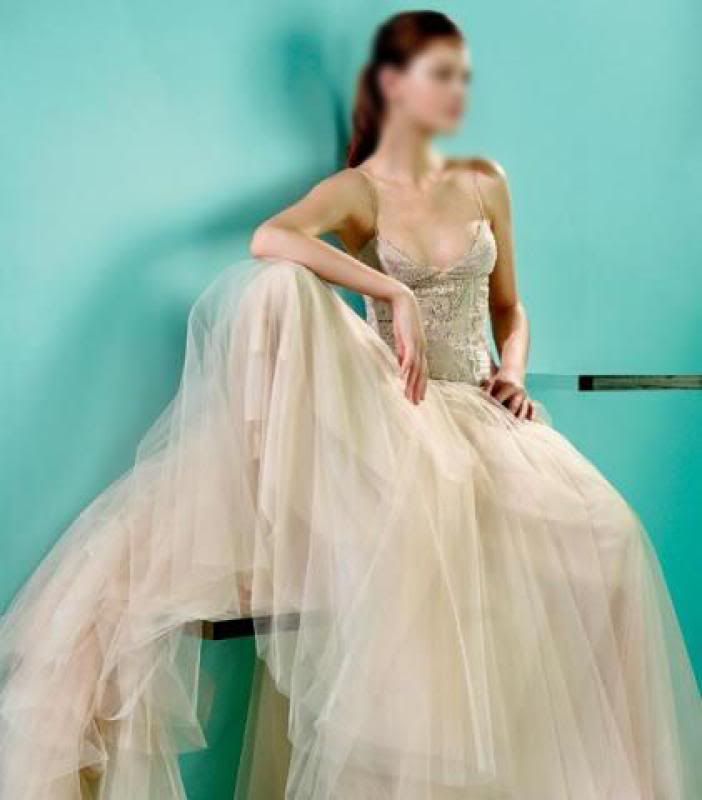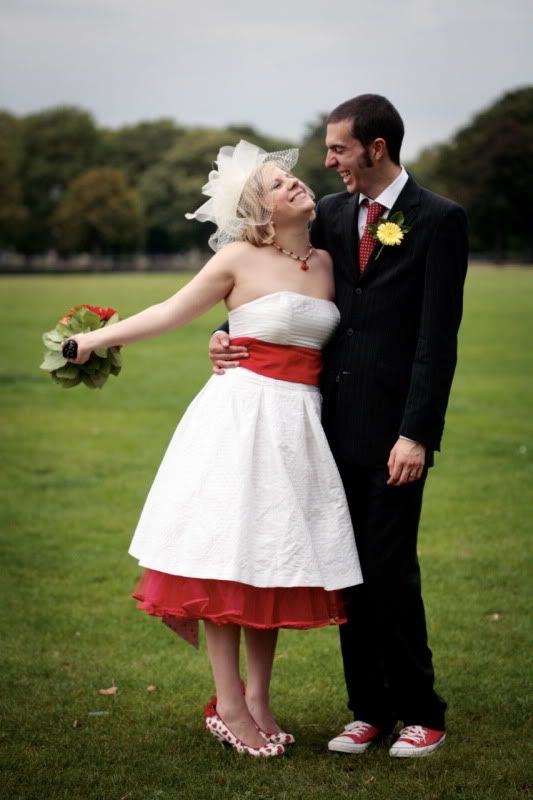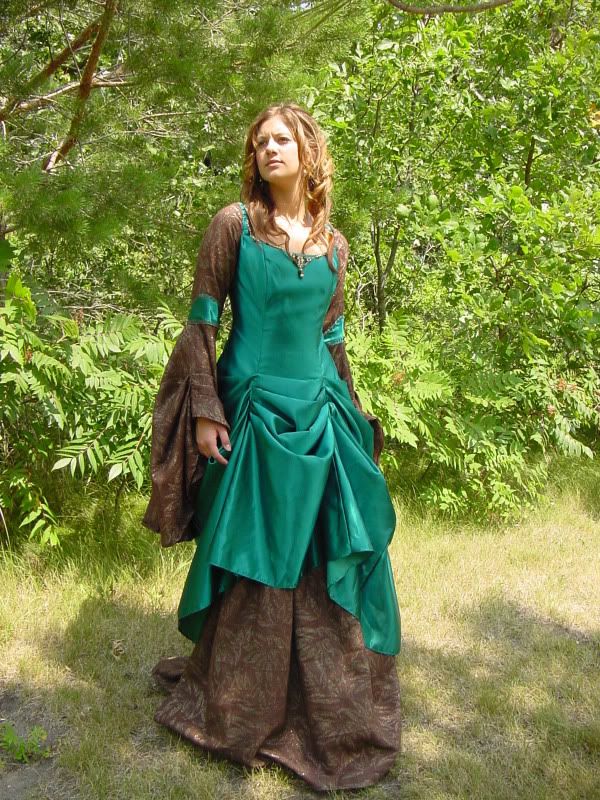 SEARCH WEDDING DRESS IDEAS - CLICK HERE