Shopping For A Wedding Dress? Here Are 12 Tips To Follow:

Sheath/ Column Halter Court Train Chiffon Wedding Dress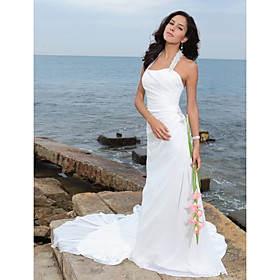 When it comes to shopping for your perfect wedding dress it can pay to be aware of the potential pitfalls you may encounter. To help you with such a big decision here are 12 tips which should make you dress shopping experience easier & more enjoyable.

1. Set a price limit on how much you're willing to spend on a a gown.

Wedding dresses come in a broad range of prices, from just a few hundred to a few thousand dollars. So it is always a good idea to set a budget before you start looking. When you first approach bridal boutiques, quote them a figure around 10-20% less than your intended budget. Sounds crazy, but sales personnel will often try to tempt you with more expensive gowns at prices slightly higher than the figure you have given them.

2. Know your figure shape.
When you look through bridal magazines you are presented with images of glamorous, ultra slim models who look amazing in anything. Remember that in the real world we can't all look fabulous in every style of wedding dress. Take some time to research your body shape & the styles that will suit you. A good bridal boutique should be able to guide you, but it is always a good idea to know yourself which shapes will flatter you & which ones won't.

3. Ask for bridal shop recommendations.

Word of mouth is vital to any business & people will talk about good & bad experiences they have had with vendors. If you know someone who has recently got married, talk to them about the bridal boutiques they visited & the service they encountered. Another optionis to do some research online. There are a lot of websites out there that will offer consumers the chance to rate businesses they have used & wedding forums maybe able to gleam you some information about certain vendors in your area.

4. Shop during the week.

If you can choose a weekday to go shopping for your gown. Weekends are always busy & you could find it impossible to get an appointment when you want one. Having the full attention of the sales assistant for as long as you need it is important. Another choice would be an evening appointment as some bridal stores will stay open later on some days.

5. Fib about your wedding date.

At some point you will be asked when your wedding date is. It is a good idea to lie & give a date about 4 weeks prior to your real wedding day. This will give you some time to ensure the gown arrives & all alterations can be completed satisfactorily.

6. Bring a buddy with you.

Taking a friend or family member with you is always a good idea. They can give you their opinion on what suits you best & stop you from blowing the entire wedding budget on a deisgner couture dress. It is all too easy to get carried away or be coerced by the sales assitant into spending more than you have or into buying a dress which is simply hideous on you. Make sure whoever you take has a cool sensible head on them!

7. Take your time when choosing a gown.

Your wedding dress is a vital purchase. Every time you look back at your wedding photographs & video your will see it. Each time you do you should be as blown away by it as you were the first time you saw it in the shop. With this in mind it is important not to rush into a purchase but take your time & make sure you pick the right gown. Remember the dresses in the shop are samples & the one you choose will be made especially for you to your size. So unless you are buying a sample sale, you will not miss out because someone else got there first. Try to narrow your choices to 2 or 3 gowns & then take some time to review your notes & even compare them online. When you think you are ready, go back & try them on again.

8. Ask the store lots of questions.

Bridal stores can have many hidden fees & policies that you may not be aware of until it comes to purchasing a gown. Make sure you ask lots of questions about how they operate & how you will get the gown of your choice. Here are some important things to find out:

* 1. Who's the manufacturer of the dress?
* 2. How long will it take to get the dress in?
* 3. What kind of payment policies does the shop have?
* 4. How much of deposit is required? Can you pay by credit card?
* 5. What is the store's refund & cancellation policy? (get it in writing!)
* 6. What are the costs of alterations? (get a written estimate)
* 7. Are there extra shipping fees? Size fees for extra large sizes or petites?
* 8. Are their rush order fees? (if you have to have your gown sooner)

9. Bring a vinyl tape measure with you.

You will need to be measured at the bridal store & you should check that they measure you with a vinyl tape not a cloth one. Cloth tape measures will stretch giving inaccurate measurements. Take a vinyl tape in your bag just in case. The measurements they should take will be your bust, waist, hips & from the hollow of your throat to hemline (for length).

10. Don't base your choice on dress size.

Clothing manufacturers vary in their sizes, as there is no standard for dress sizes to be uniformly the same. You may already find that you have to buy clothing from one store in a size larger than clothing from a store down the road. The same is true with bridal gowns, that is why it is important to get a gown made up to your exact measurements to ensure a perfect fit.

11. Don't put your gown on a layaway plan.

Be careful of paying for a gown in installments when you haven't yet received it. The manufacturer could go out of business or discontinue that particular design.

12. Make your own headpiece.

Bridal headpieces, tiaras & combs can cost your anything from $70 to $200 dollars in a bridal store. But if you are creative you can make your own for under $30. There are lots of books available with designs to copy or which can help you get started. Visit online craft & bead retailers for all the equipment & supplies you will need. An alternative option is to rent one from a resale or consignment store.
Enjoy These Wedding Dress Ideas Below:
Some would be a great beach wedding dress, a second wedding dress to wear at the reception, or just a great informal wedding dress.

Sheath/ Column Sweetheart Chiffon Backless Court Train Wedding Dress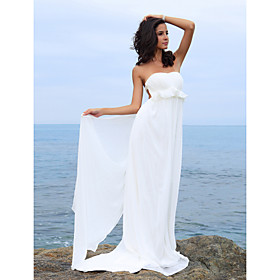 Sheath/ Column Sweetheart Short/ Mini Lace Weddding Dress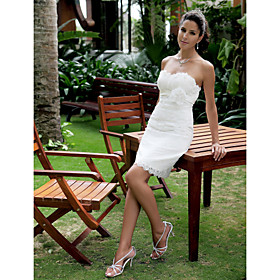 Sheath/ Column Strapless Knee-length Satin Wedding Dress With Removable Watteau Train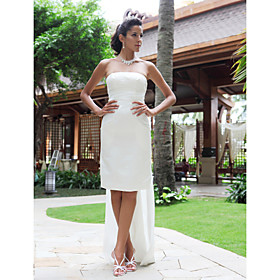 A-line Strapless Tea-length Chiffon Over Satin Wedding Dress with Ribbon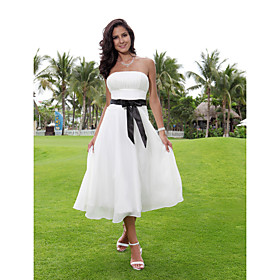 Trumpet/ Mermaid Square Floor-length Satin Bridesmaid/ Wedding Party Dress (HSX133)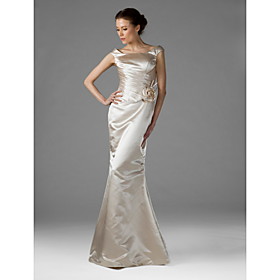 Trumpet/ Mermaid Off-the-shoulder Sweep/ Brush Train Satin Organza Wedding Dress (HSX1136)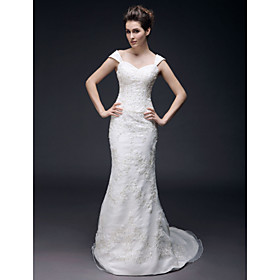 SEARCH FOR ANYTHING FOR YOUR WEDDING - CLICK HERE