Professional Event Lighting, The difference between nice & WOW!!!
If you've ever been to a wedding reception without professional lighting, and then at a later time to a wedding reception WITH professional lighting, then you'll agree with me, that difference is like night & day.
Lighting from professional setups, and even from well-placed candles affect the look, appeal, and even emotional affect your wedding reception can have on your guests.
You know that feeling you get when you're at Disneyland, , , in one of their man-made setups filled with fantasy?? Well, I guess you could compare the feeling that professional lighting will likely give your guests. A feeling of being in a fantasy, , and in the case of your wedding reception, , YOUR FANTASY!
Enjoy some professional wedding lighting idea photos below:
(images added by permissible 3rd party provided code)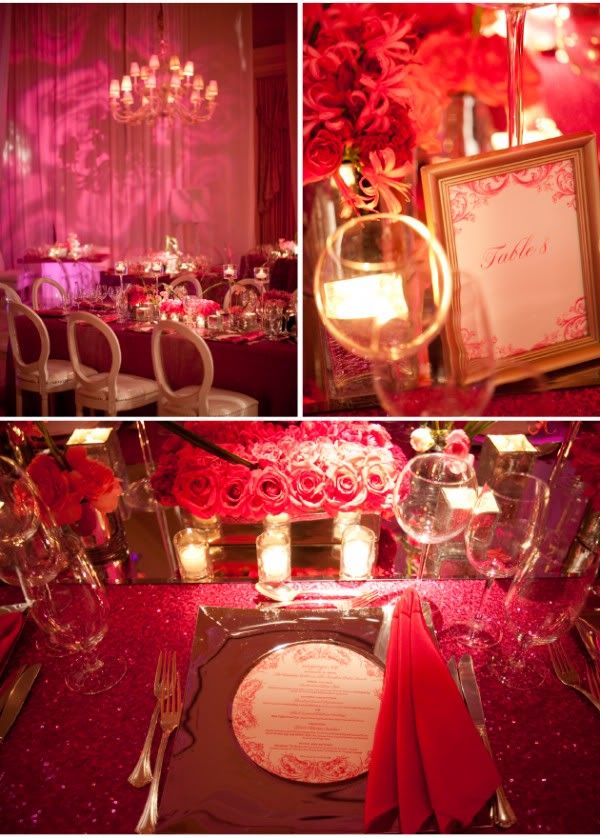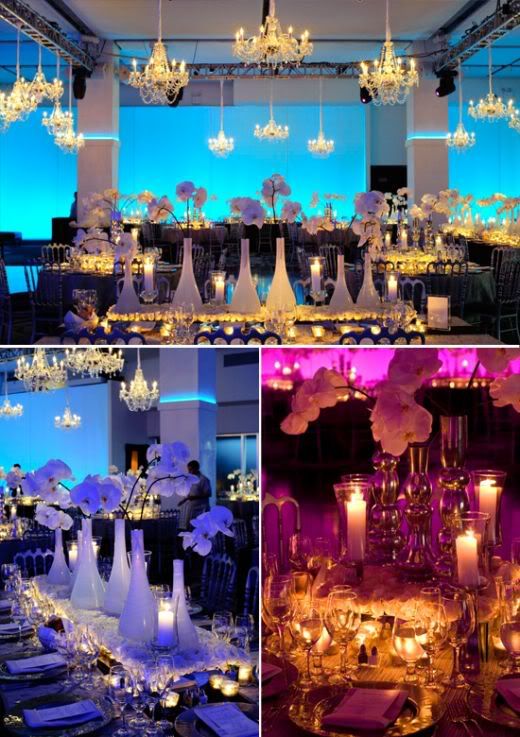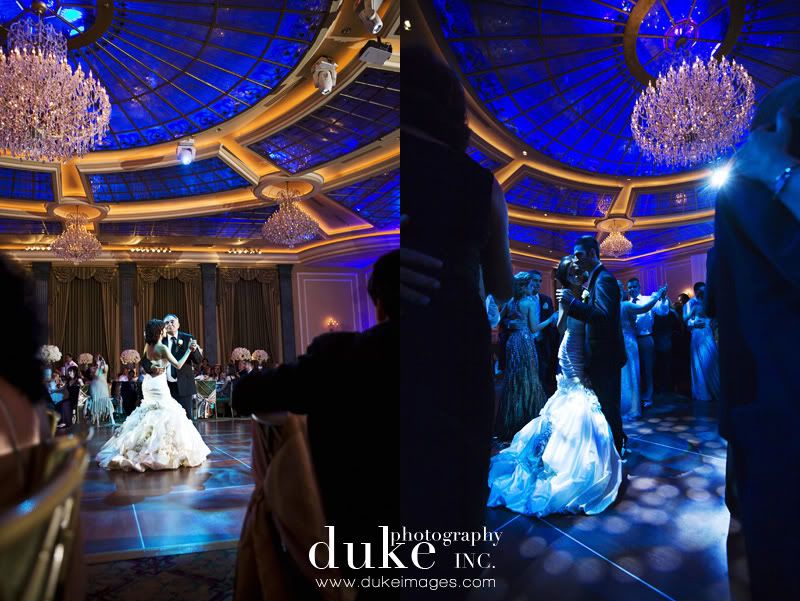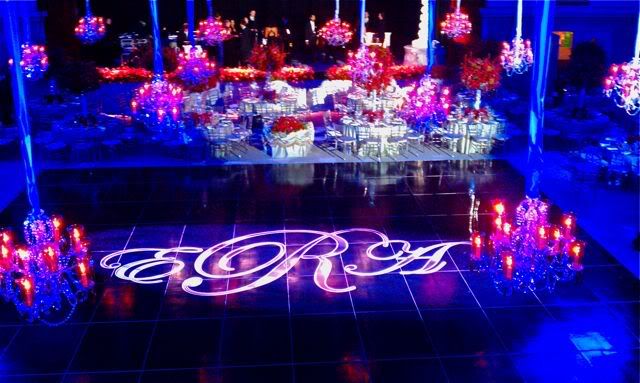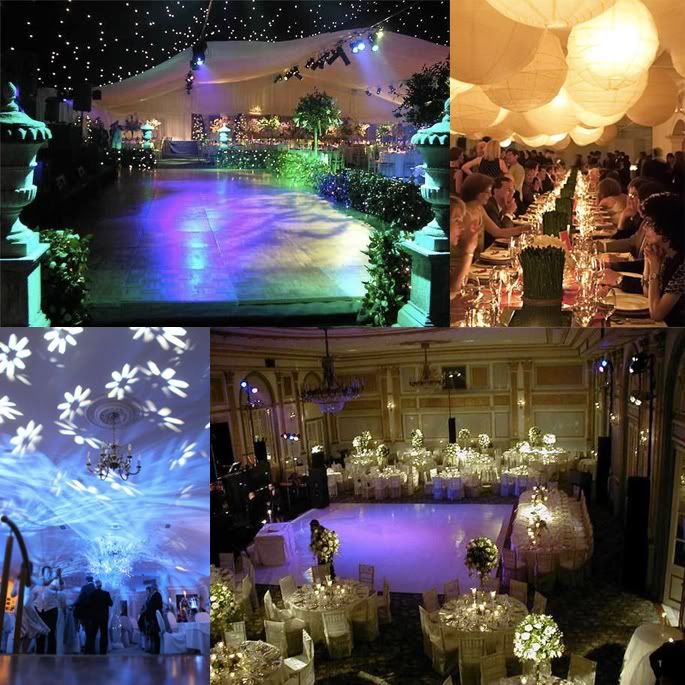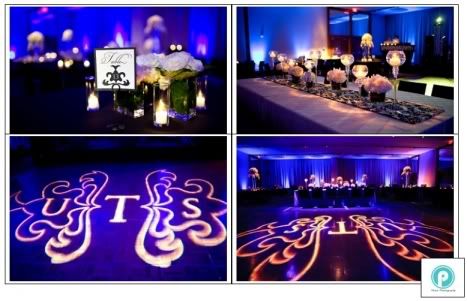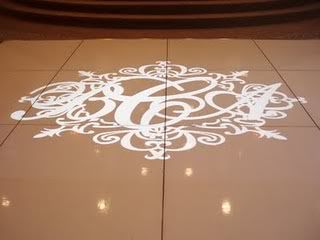 Find Everything You Need For Your Wedding & Reception - CLICK HERE